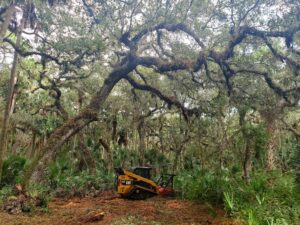 Welcome to ShadowCat's blog. Periodically I will post about events for ShadowCat and also provide details about different projects I am working on so you can see how your project may be similar from start to finish.
As noted in the "About" page, I was a Computer Software engineer for 22 years in Central Florida. While the job paid great, the benefits were wonderful, and the people I worked with were great team players it was missing something… As time went on, the wanderlust of wanting to be outside working vs sitting in a cubicle all day rain or shine just became too much so once my wife and I became empty-nesters we made the decision to move ShadowCat from "hobby business" status to "full time" work. I have never been so happy with a career choice as this! While some wonder how I could give up a well paying cushy computer job that many would fight to have, sometimes it is not about the money or comfort levels but more about the results of hard work and helping others achieve their dreams! ShadowCat allows me to see smiles on people's faces as they see their property like never before. The above picture is a shot from a 12 acre lot where the owner inherited the property but had no idea what was on it since it was so overgrown they had not been able to walk through it. I had managed to clear a trail to the middle point of the property and these trees are what I found, none of which could be seen from the road due to tall palmettos, pepper trees, and other nuisance overgrowth. Needless to say, this section of the property is utterly gorgeous… and was unknown to the owner. Those are moments I cherish in this line of work.
Please check out the FAQ on the page for some general answers I tend to get from customers. There is a huge difference between bushhogs and forestry mulchers, which I try to explain a bit in the FAQ… don't get taken by people claiming to be a forestry mulcher but are really just using a bushhog. I have cleaned up a few properties in the last few months after a bushhog was used on trees… it's in the name, "BUSHhog"! Don't cut trees with a bushhog, it results in a mess. Forestry mulchers are for trees and palmettos!
Lastly, just a quick thought on the industry in general… watch out for fly by night companies. If they are not registered on sunbiz.org they are not a real company and do not have insurance. This is a huge problem in the Tree Service industry and we have seen it creeping into the Land Management (forestry mulching and bushhogging) industry where people borrow machines or rent them and do not have a legitimate business set up. ShadowCat, and other legitimate businesses in the area, are on sunbiz.org and have ACTIVE listing status with the state. Even if you don't chose ShadowCat for the job, PLEASE avoid non-legitimate business for your own well being.
David